Best of the best betting
Best of the Best is a racing win bet type whereby the bettor is guaranteed the highest price of either; the Top Fluc (top fluctuation) or the highest dividend declared by the three national totes.
Not all reputable Australia betting sites offer Best of the Best, those that do, only make it available on Saturday metropolitan horse racing. Bets generally need to be placed before the pre-race betting market opens, or 30 minutes before the race start.
Best of the Best betting example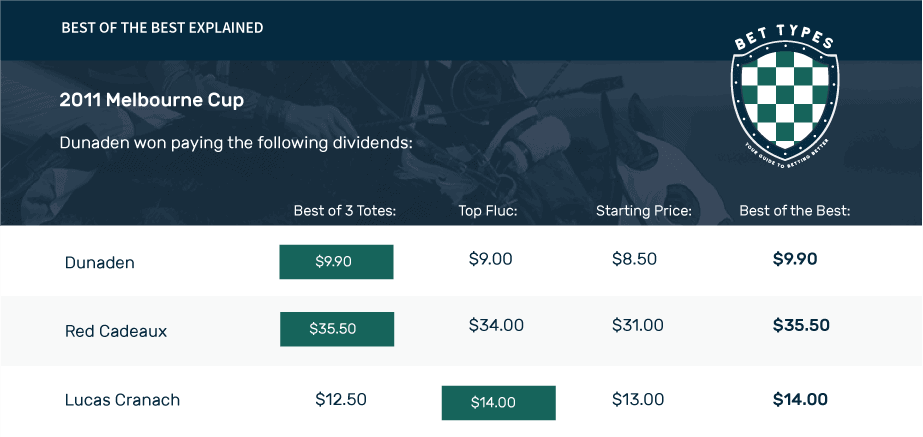 The example shows the tote prices, starting price and Top Fluc prices for the first three runners from the 2011 Melbourne Cup. The Best of the Best (BOB) price is far superior to all other prices. Dunaden, the Cup winner, paid a winning dividend of $9.90 on one of the national totes, a price that was 10% higher than the top fluctuation from the official betting ring. Generally, the Top Fluc price will also be the BOB price; however, sometimes, the individual totes throw up some great value as was the case for the 2011 Melbourne Cup.