What is a Big 6?
The Big 6 is a bet type whereby the bettor must select the winner of each of the six consecutive Big 6 races.
The bettor can select any number of possible winners in each leg. It is also sometimes called a Straight 6. The Big 6 is the largest and most difficult of all the pari-mutuel betting products. Success is rare, but the dividend is generally very rewarding.
Big 6 betting example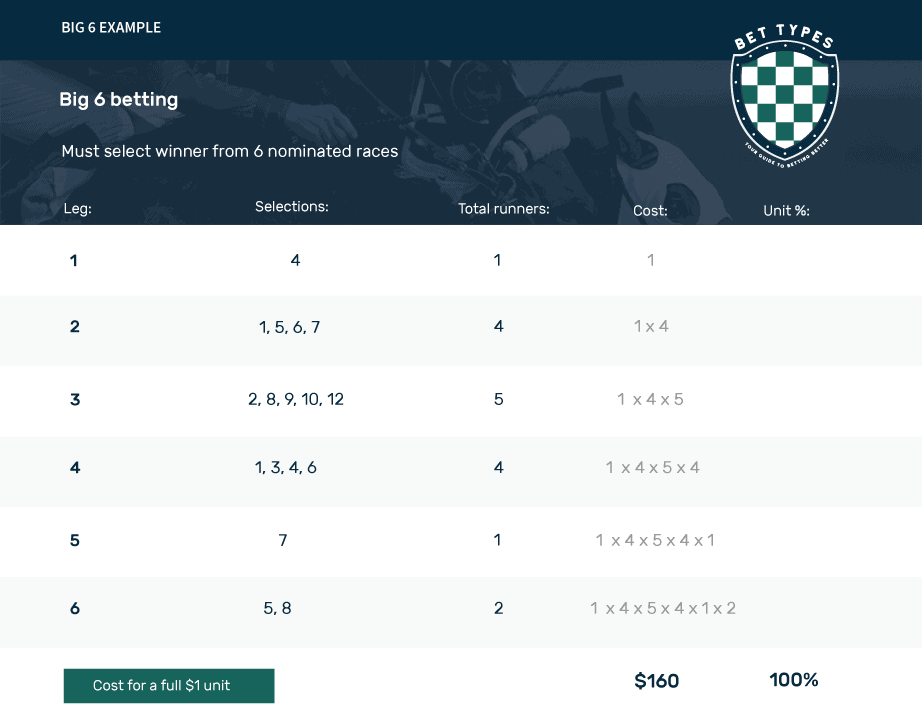 The example shows the cost of a Big 6 for a full $1 unit where the bettor has selected a varying number of runners in each leg. The key to keeping the Big 6 cost low is to select just one runner in as many legs as possible. Deciding to go for two runners instead of just one in just one of the six legs, will double the cost of the bet.